The PTC is delighted to be holding our annual Ministry Conference in March of 2018, welcoming David Cook, Alasdair Paine and David Jones to teach us.
We will be focusing on the books of Philippians and Titus, as well as learning how to read and teach the bible, preparing us for the realities of life in ministry.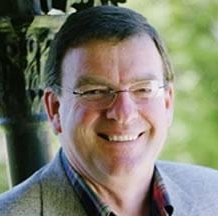 David Cook served as the Principal of the Sydney Missionary and Bible College for 26 years until his retirement in 2011. Today, David serves at the Chinese Presbyterian Church in Sydney and spends six months each year in itinerant ministry. David was the Moderator-General of the Presbyterian Church of Australia from 2014 to 2016, and has authored several books. David and his wife, Maxine, have five adult children and 12 grandchildren.
Alasdair Paine is vicar in the church of Great St Andrew's, Cambridge – the university city in which he was first challenged as a student by the message of Christ. Alasdair sensed a call to public Christian ministry, and trained for ordination at Oxford's Wycliffe Hall. From there he became assistant minister at St Leonard's Church Exeter, and later was to lead Christ Church, Westbourne until 2011. Alasdair and his wife Rachel have a family of three. He enjoys family, friends, reading and travel.
David Jones has been the minister of Ann Street Presbyterian Church in Brisbane since 2014. Previously David has served churches in Wales, London and Hobart. David is married to Ruth, and together they have 3 grown up children and a new baby grand-daughter.
Timetable
Image not loading? View pdf version here.
Cost
Full conference: $105
Two days: $70
One day: $35
+ Catering: $15 per day (no longer available)
Student information
This conference is available to attend as a stand-alone event, but also functions as part of the content for our semi-intensive unit, 'Preaching Biblical Genres' (PC489/689).
Students enrolled in this subject, and other full-time PTC students, may attend the conference free of charge. Catering is available at a small cost; please register using the form below.
For any questions regarding unit enrolment, please contact the registrar.
Catering
Those who select catering when registering will enjoy buffet-style lunches, such as hot beef rolls and baked potatoes, from Hot Rod's Roasts.
Coffee and other hot beverages will be available for purchase every day of the conference, provided by our friends at ALT + T Coffee!
Please note: deadline to register for catering has passed. Seats at the conference with BYO food are still available, and coffee is able to be purchased by all attendees.